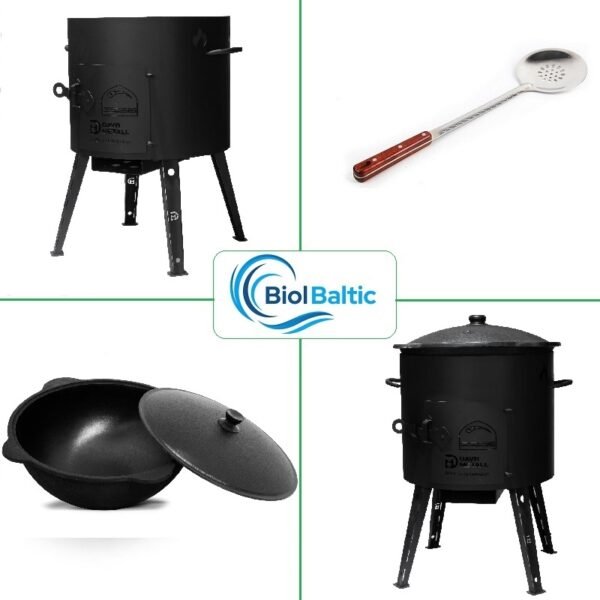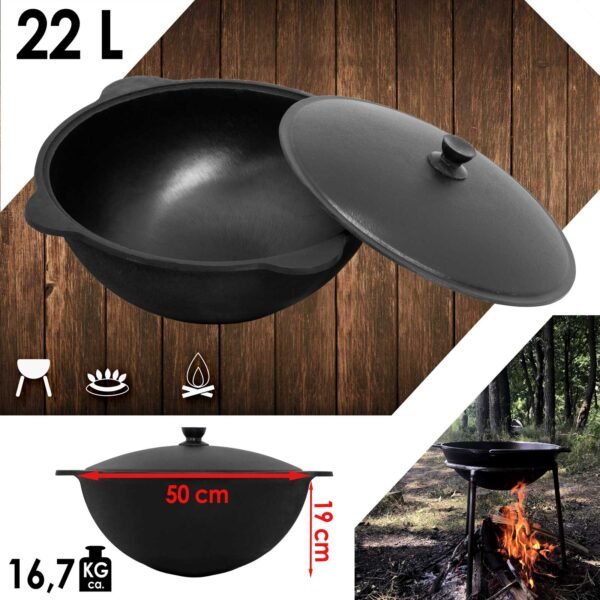 Cast iron cauldron 22 liters + stove for cauldron 49 cm
Tatar cast-iron cauldron 22 liters with a lid and a bow and an uchag stove (diameter 49 cm) on legs with a 2 mm steel.
An obligatory requirement is to carefully read the instructions and the cauldron will serve you forever!
Description
Additional information
Description
Cast iron pans and pots are durable and the surface maintains the same temperature. In addition, properly used cast iron cookware can last forever, so it can be passed on from generation to generation. Investing in cast iron cookware is a smart choice. Frying pans and pots are designed for all types of cookers, including ceramic and induction. Cast iron pots and pans retain their shape and have a perfect surface.